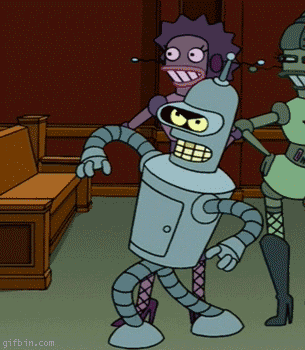 A - Act your age? it depends, i either act extremely immature or like a 56 year old woman! I'll find innuendo in almost everything, enjoy the accessional drink avec my sexy crew or 'three Musketeers' as we have plagiaristic-ally (this isn't a word but should be) called our selfs but also enjoy my soaps on a saturday morning, early nights and if i'm at a party, i'll usually be wishing i'd be at home watching crap on telly.
B - Born on what day of the week?er.... i'm going to say a Monday because that sounds about right
C - Chore you hate? Probs any sort of gardening because the garden is where bugs are.
D - Dad's name? Michael.
E - Essential makeup item? mascara, copious amounts!
F - Favourite actor/actress? Christian Bale and...... idk actress.....none really stand out to me.
G - Gold or silver? silver I'd say. Gold can sometimes be tacky but silver is timeless
H - Hometown? Jersey.
I - Instruments you play? none, i tried to learn the guitar when u was 10 but the teacher was a super Christian, pervy weirdo, so i quite.
J - Job title? Student
K - Kids? not right now but hopefully in the future! i love kids and can't wait to have my own with my sexy future husband
L - Living arrangements? i live with my parents and my sister Cordelia.
M - Mum's name? Jackie (Jacqueline).
N - Nude? right now? sure why not, revel in my nakedness.
O - Overnight hospital stays? no but i broke my wrist when i was 11, and no it wasn't wankers cramp, and had to go to hospital but i didn't stay the night.
P - Phobia? no but i have a few....quirks. i can't have anyone touch my collar bone/ ribs and i can't stand spiders.
Q - Quote you like? `But I don't want to go among mad people,' `Oh, you can't help that, we're all mad here. I'm mad. You're mad.' Alice's Adventures in Wonderland. this was a topic for my art project last year and i loves this bit.
R - Religious affiliation? Christian but not too strict. i was raised one and i guess i haven't really questioned it.
S - Siblings? one sister, Cordelia. she's 2 years older than me but that doesn't stop her being my best friend.
T - Time you wake up? the norm is 6:30 but lately its stretched to about 10-11 as i've been out of the routine for about 3 months now because of study leave, then exams, then holidays.
U - Unique habit? er...not that i can think of
V - Vegetable you refuse to eat? most, carrots and broccoli are the main ones i eat but i refuse, under no circumstance, to eat peas *boff*
W - Worst habit? having....slack hygiene.
X - X-rays you've had? for my broken wrist and my general head area for my braces.
Y - Yummy food you make? i can stretch to making oven food like chips and so forth but i made some mean nachos the other day.
Z - Zodiac Sign? Sagittarius, yeah thats right, i'm a mother flippin' centaur
this was a meme posted by my friend/ sister (http://cordeliasmarz.livejournal.com/) and i think it's pretty nifty so have stolen it and will use it to my will
Current Location:

my room

Current Mood:

sleepy

Current Music:

Paolo Nutini- Candy