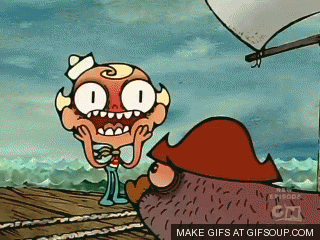 Well firstly, and because i haven't really talked about it before, I'm flipping excited about My Chemical Romance's new album "Danger Days: The True Lives of the Fabulous Killjoys"! I've loved MCR since about 2005 when i bought their album Three Cheers of Sweet Revenge before my year 6 trip to france and listened to it nonstop through out the trip on my badass walkman!
Their new stuff sounds more like their going 'back to their roots', to coin a phrase, which is awesome seeing as i prefer their old stuff.
I'll stop saying 'stuff' now...lol jk i can't promise that
Na Na Na has been stuck in my head all day and it is the jamingest jam since I sampled my grandma's home made jam!
I've got tickets to see them on October 23 (?) in London and am
so
excited!! I usually don't get hyped up about things until the last minute but now i really am now because its been so long.
I'm also pretty happy from last night which I spent with my sister
Cordelia
in which we watched two awesome films; The Hangover and Rocknrolla. I'd heard a lot about The Hangover and wasn't really sure how a film like that could be as good as everyone was saying but it was so funny! Basically every scene had something that made me chortle and Zach Galifianakis's character was pure genius!
And Rocknrolla was one of the best films I've ever scene, no joke. I wasn't excepting much as Guy Richie's films generally aren't considered the best, although Sherlock Holmes proved everyone who said that wrong, and I thought it was just going to be a gangster film. To be perfectly honest, I was only watching it for the hotties (Tom Hardy is fly as f**k and Gerard Butler in Phantom of the Opera? *swoon*). But it was so well done and, again, so funny! The best part of it though, hands down, was the random gay relationship between Tom and Gerard's characters. It was pretty unexpected as it was a man man's film that is manly but completely awesome! I couldn't recommend this film more!
I"m pretty sleepy now for no adequately explainable reason other than I have done piss all all day! So i think i'll just watch American Psycho the go have a little sleepy :)
xxx
There been a few things that have got me really buzzing lately so I thought I'd make a post about it for funsies
Current Location:

my room

Current Mood:

sleepy

Current Music:

My Chemical Romance- Na Na Na